Boo Grams are here!
Posted by Kim Williams on Sep 27th 2022
Update: I've also gotten inquiries from small businesses and for personal use, here's the link for you to purchase a customizable file for you. This link enables you to purchase the digital art and flyers with 1 change, if you have any questions, please send me a message on my website or social media! https://ibambini-clothing.com/digital-product-boo-grams-flyer-boo-grams-ready-to-print-customize/

Recently I was asked to design boo-grams for a school and I happily accepted the ask. The right side of my brain has needed some exercise lately so I got to work! It took me about 20 hours to create the whole thing, beginning with sketches and then going back over the details before adding the final touches to each character. It was such a joy for me to draw and design.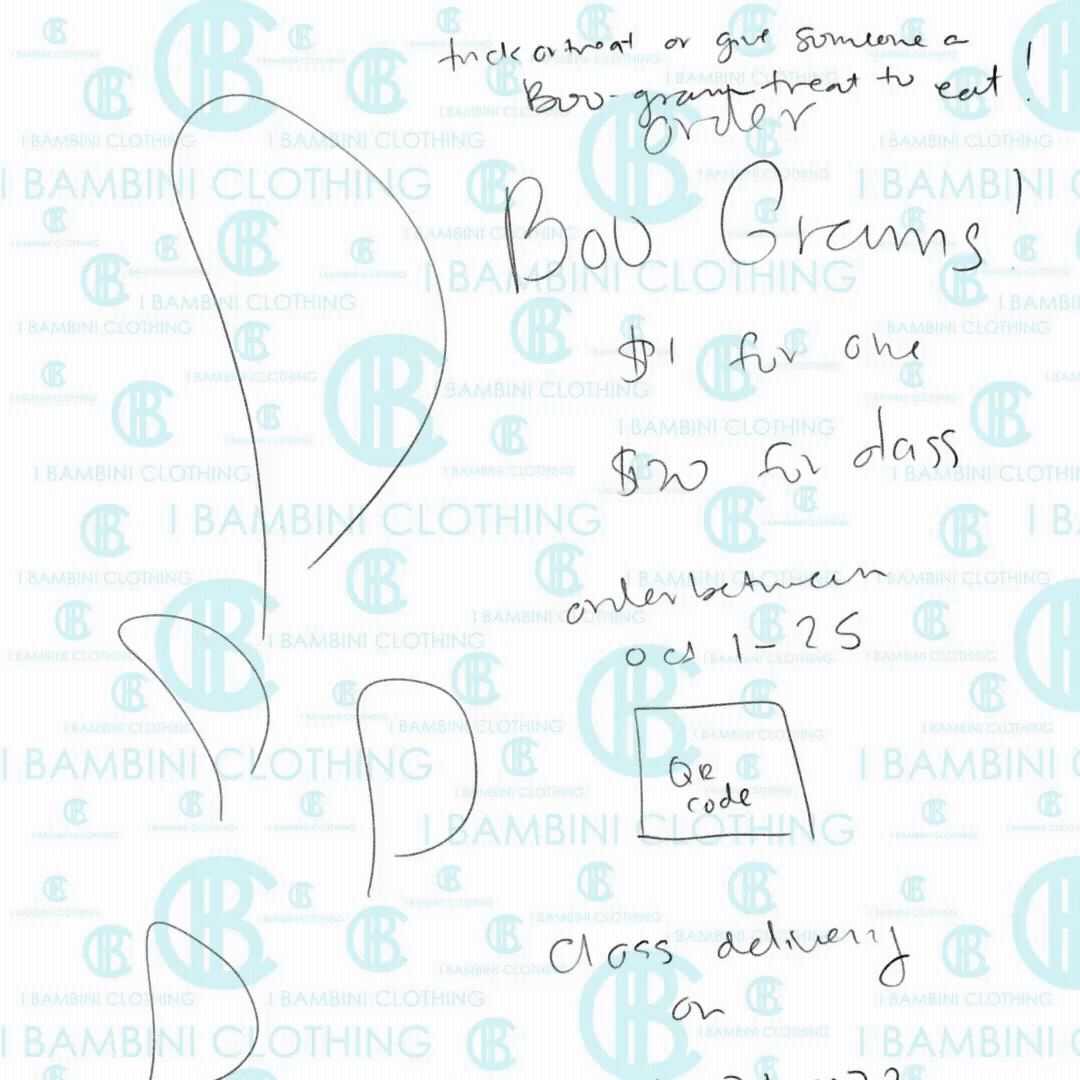 Designing really is my passion, so I shared my mummy draft to my friends and they all loved it, so I thought about just putting it all together as a package to purchase as digital art. And here we are! You can purchase and download this boo-gram flyer + boo gram ready to print digital file. If you need customization, there are fields on the listing for you to fill out and I should be able to get it back to you within the day.

Link to digital files: https://ibambini-clothing.com/digital-product-boo-...
What are boo grams? They are a candy gram that your child can buy for their friends and teachers at school. It is also a great way to raise money for PTO and classrooms.
I hope you enjoy these, and please let me know if you would like me to design anything for your next school event!